Contact a Sure Guard Professional Today! CLICK HERE
Interior Remodel Contractors
An interior remodel is a great investment. Our company does everything in our power to make sure that your remodel goes as quickly as possible. We won't cut corners to make this happen, instead, we utilize artificial intelligence ordering systems and special time management software to make sure we keep to our time commitments.
Our dedication to interior remodel quality means making sure that everything is clean and done with attention to detail. We transform interiors into vibrant, functional spaces that meet or exceed your design requirements.
Residential Interiors
You can trust Sure Guard Construction with your interior remodel and make your home come to life again. Whether you're working with a historic building or or newer, we can bring your space up to code and up to modern aesthetics. No matter what challenges your space may have or how big a remodel you need, we are up to the job.
We specialize in bringing homes up to code and adding tremendous value by whole home remodels. Why move to a different location or buy a new home when we can turn any home into your dream come true. From expert design implementing best practices and the customers wants to re-construction of the home, Sure Guard Construction will manage your project. We can redesign your home from the inside out taking into account the highest energy efficiency options and water proofing standards available.
We are available for consultations on how to best remodel each property. But if you already have a plan, we are ready to go and will have our engineers and architects finalize what you've got! We make structural changes, dig foundations, add to roofs, and more. With our quality craftsmanship your home will look better than new.
Bathroom Remodeling | Additions
Whether you have an insurance claim or just need to give your bathroom a facelift or completely change the structure of your bathroom, you can rely on Sure Guard Construction to handle your project with care. Our consultants will come out for free and help you turn your current bathroom into a more functional and stylish space, taking your dreams and turing them into a design.
Adding a bathroom to your current house will typically add $25-$35,000 dollars in value depending on your geographic area. People didn't utilize as many bathrooms in earlier centuries, but they are becoming more and more essential with the Air B&B movement. People are used to more bathrooms in homes, and in commercial buildings they are a necessity for productivity.
It takes an experienced contractor to properly complete this type of remodel, as there is a lot of plumbing and other technical expertise involved. Our company will help you create a beautiful, functional bathroom whether you need one extra or enough for a commercial property.
Kitchens
According to remodelers magazines, Kitchens remodels are one of the top value additions to a home. Kitchens remodels can range in cost from $15-$150,000 but often give a much higher return on investment. Sure Guard can handle every aspect of a kitchen remodel from design to purchasing materials and installation using best practices.
We offer everything from complete re-design with adding or removing walls to smaller projects like changing out the tile backsplash, cabinets, or countertops.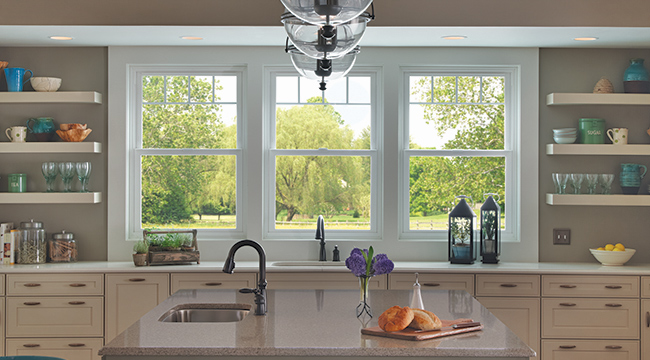 Garage Conversions
Garage conversions are a great way to get more space without adding to the foundation of a home. Some people have even converted their garage into an Air B&B and made money off the space! The potential for these areas are virtually limitless.
Your garage conversion will likely need both exterior changes and interior changes and our experienced team will help you create a beautiful space, no matter what you need it for.
Outbuilding Conversions
Outbuilding conversions provide many options including studios, offices, Air B&B rentals and more. Whether your building is a shop, greenhouse, or even a shed, we can create a new space that is inspiring and up to code.
Air B&B
Air B&B rental spaces are becoming a new norm in America, and can not only add value to your home but can even earn enough to pay your rent. Sure Guard Construction can help you maximize earnings while minimizing costs since we've converted many spaces into Air B&B's in the past.
Home Office
With the rise of people working from home, it's important to have a space dedicated to your work. Whether having a multi-use bedroom where it's an office during the day and a bedroom at night or a loft conversion, Sure Guard consultants can help you along the way.

Commercial | Multi Family Units
Commercial interiors require a lot of research to complete and implement properly. We do our homework to make sure that the space will meet your needs and look great for years to come.
An interior remodel of your commercial space can not only add value to your property, but can help you reach potential tenants with a beautiful space that meets their needs!
Whether you have an insurance claim, tenant improvement project or major remodel, we will make sure the space is everything that you need taking into consideration both function and appeal.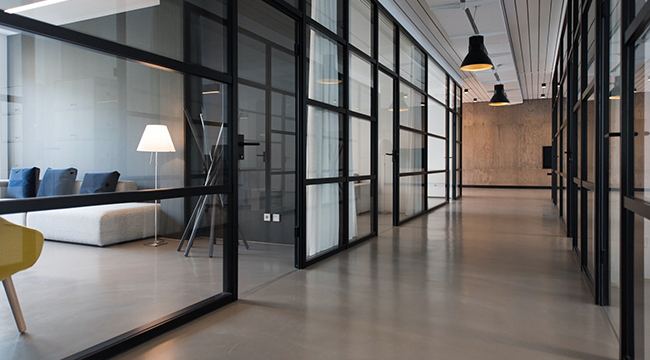 ADA Compliance
Converting commercial spaces to ADA compliance is becoming increasingly important. Elderly and disabled people need to able to have better access in businesses and Sure Guard Construction will also remodel your home to become ADA compliant.
From businesses to music halls to houses, we are knowledgeable in ADA compliant spaces. Take advantage of our experience to create a safe, productive building for everyone.
Office Space Conversion
Office space conversion turns many buildings into usable spaces again. You can convert many types of buildings from or into office spaces. Coworking spaces, meeting rooms, and many other forms of office space require careful planning and great insulation.
Our company will help you make an informed choice about where to put windows and walls, as well as how to optimize the space for energy savings. We have tons of commercial windows and doors available from the manufacturer and pass the savings on to you.
WeWork Space Transitions
Though WeWork didn't work out so well, other coworking spaces are enjoying better success. Your building can be suitable for many purposes, including another type of coworking space, with the right remodeling expertise. Sure Guard Construction has converted many buildings that aren't used during the week such as churches into money making opportunities for co-working spaces.
We work space transitions can be successful with the right contractor. These spaces were built to suit only one need, but they can become a new building with some attention. Whether you want a regular office space or a meeting hall, these spaces can have new life.
Movable Dividing Wall Systems
For multi-purpose buildings and office spaces that need to host larger gatherings on occasion, we can install movable dividing walls. We also offer roll out office space systems that can be stored away when a room is needed for different purposes.
These types of walls create a space that has a lot of flexibility. This is a great way to preserve open floor plans in buildings that need them. Many people convert their spaces for monthly events or weekend rentals, so these types of wall systems add a lot of value to a property.
Contact a Sure Guard Professional Today!
CLICK HERE