Contact a Sure Guard Professional Today! CLICK HERE
Exterior Remodel Contractors
Sure Guard Construction is the consumer choice of exterior remodel contractors serving Oregon, Washington, and Oregon. Our remodel design and construction process can give your home a whole new look. We can add rooflines, changes exterior siding materials, add products to accentuate current designs and much more. We can completely give your home a facelift or change the design altogether.
Doing an exterior remodel is an important step to extend the life of your building. Whether you are remodeling due to water damage, or you just need new siding because of the damage of time, and the elements your building has stood up to, we've got you covered.
Our company uses artificial intelligence based programs to optimize our ordering. Purchase and lead times are shorter due to these programs. We also buy directly from the manufacturer to make your job go even faster!
We offer a number of solutions for property management companies, as well as for individual property owners.
Residential Exterior Remodeling
Residential remodel is all about making a house a home.
We have extensive experience in remodeling homes all the way from the foundation all the way up to structural remodels and additions. Adding another floor or addition is a great way to create additional square footage to your home.
It is a joy to work with architects and engineers to make your home unique, and to bring your vision to life. Whether your family is expanding or you're ready to turn your house into your dream, we can help.
Siding
Siding is a large step that not only reflects your own visual preferences, but also protects your home. Sometimes the climate and other circumstances can end up making it difficult for you to decide on siding!
Whether you live in a wet or dry climate, our siding professionals are here to give you the advice and knowledge you need, as well as offering you expert installation.
We provide siding for all types of new and existing homes.
Don't hesitate to call us with any siding questions. We are committed to helping you make the best investment that you can.
Windows
We are a certified window dealer, and due to our expert installation, are able to provide you with warranties for our products. We have everything from aluminum to high-end wood windows, and we keep up on current trends and technology to make sure that you are getting the best windows that you can.
To protect against damage to your home, it is necessary to install windows before they deteriorate fully. If you suspect that a window isn't sealed right, it probably isn't! We meticulously install all our windows with proper flashing to guard against leaking and mildew. We will get your project done right, and in a timely manner, so that you can kick back and enjoy your finished windows.
Call us today to discuss product options for your home. We offer timely installation
Painting
We offer both interior and exterior painting of your home. We have hundreds of neutral and statement colors available. We can also mix custom colors to bring your vision to life. We can supply samples so you can see your color choices in your own space, and our experts are available to help you choose the right colors for your home.
Doors
Most of our doors that we install come with either a lifetime or 25-year warranty due to our expertise, and the quality of our work. We have a huge selection of door styles to choose from, and we purchase directly from the manufacturer, which allows us to help you save more money on your project.
Call us today for a quote, or stop by our showroom! We would love to help you choose the perfect door for your home.
Roofing
Roofing is often something that gets overlooked, but often requires upkeep to continue to protect your home, and your family from the elements. From shingles missing due to windstorms, damage from poor flashing or installation, or full replacements, we are the roofing contractor you can trust for quality work. We install all types of roofing including, torch-down, shingles, metal and more.
Decks
Decks are are not just a great gathering area for commercial buildings, but also a great place for family and friends at home. Our decks are beautiful, but are built to last! They have strong pilings and great finish work. We would love to show you our available deck materials and railing options. The right deck design and construction can be an artistic centerpiece.
You'll love showing off your beautiful new deck.
Exterior Waterproofing
We provide all kinds of waterproofing for your home's exterior, and we are especially meticulous about flashing and gutters. We give special focus to this area of home improvement so that we can offer a SureShield Lifetime Warranty on our work.
We are very proud of the longevity and protection of the work that we do, and your home is no exception! Call us with any kind of concern. A small spot could be the sign of a bigger problem, and may have more damage hidden underneath.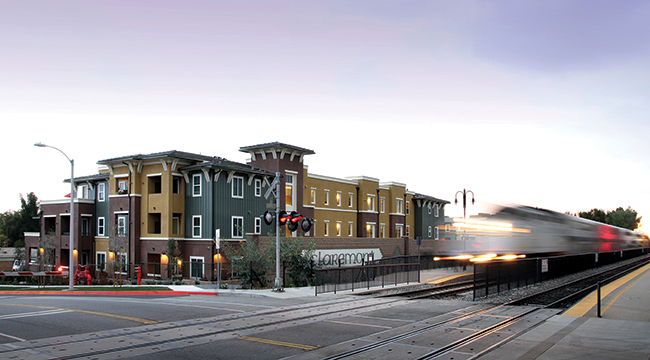 Commercial Exterior Remodeling
Commercial remodels are important for the economy. Most commercial buildings are too large and expensive to tear down and rebuild. People usually build these fairly intentionally as well.
It is not necessary to demolish an entire building to do a few changes, or even to add a new wing. A commercial remodel can save save time and money, while adding value to the original building and preserving surrounding property values as well.
Your Exterior Remodel Contractors Serving Oregon, Washington, and California
Hardy Fiber-Cement Siding
Hardy brand fiber-cement siding is a popular choice among builders for its durability. We install this siding with a lot of attention not only to the particulars of each product, but also to the aesthetics of your project. Our staff can help you choose the look that is right for your building.
This siding is made from Portland cement and wood pulp. It emulates wood siding quite well. If you love the look of wood siding, but want the durability of cement, you should consider our Hardy Brand Fiber-Cement.
Commercial Windows
Commercial window installation is not only important to you building being energy efficient, but is also an artistic piece of the final product. Not only does the look have to work well with the interior of the building, but is best when it also compliments the surrounding buildings. If done right, commercial windows can help your building make a grand statement.
We deal and install top-quality commercial windows in a variety of styles. We have many sizes and styles of windows on hand. Call one of our professionals today. We are committed to helping you find the right size and style of window for your building.
We are a commercial dealer for Milgard windows, a brand that we know and trust. It's not worth cutting corners when installing windows in expensive commercial buildings. Choosing the right windows will keep your heating and repair expenses from going through the roof.
Stucco Siding
Stucco siding can be one of the longest-lasting types of siding there is. It's a bit more of an investment, but it plays well with modern architecture as well as older buildings. If you're in an eclectic neighborhood, this might be the siding for you.
This type of siding is valued for its fire resistance as well as its durability. Some people also just love the unique look this type of siding brings.
It's a great investment on commercial buildings that are built to last. It doesn't warp or rot over time, and it is heat resistant.
Commercial Paint
Commercial painting is not easy to get right. SureGuard has the experience needed to make your finish look beautiful. Our goal is to make sure that your brand is represented well with your color and finish choices.
Contact one of our paint specialists today to discuss our commercial options. We have many neutral and bold colors available to keep you in line with the current trends and ahead of your competitors.
Whether you are looking to make a statement, or find something clean and fresh that blends in with your commercial decor, we've got you covered.
Commercial Flat Roofing
Commercial flat roofing is a great option, and is very common in modern areas. This style is one of the least costly ways to roof a commercial building, and it blends in well with existing architecture.
It takes special knowledge and experience to effectively install this type of roofing on the large scale that most commercial buildings require. Hiring a contractor, such as SureGuard, with the experience attention to detail to complete your job is imperative! There's no point in doing things twice!
Torch-Down Roofing
Torch-down roofing is virtually maintenance-free. Under the right circumstances, it can also be faster than other types of roofing as well. This type of roofing is a favorite with people who want a longer-lasting roof.
We provide torch-down roofing for commercial and residential properties.
Commercial Scupper Tie-Ins
Flat roofs are convenient, and a good solution for many reasons. However, they need a properly designed drainage system to function properly, and to last. Commercial scupper tie-ins make drainage on flat commercial roofs a possibility. These must be installed by a professional with the proper knowledge and experience of these systems.
We are meticulous when it comes to the details on every aspect of commercial roofs. It is our priority to make sure that water damage doesn't ruin your investment.
Commercial Properties
We work with many different property management companies. We are happy to come out and visit your property to assess your needs. We also encourage you to bring your sketches, mock-ups, and ideas to our office to discuss your project with one of our professionals.
Contact a Sure Guard Professional Today! CLICK HERE